Lisa, Tommy and Lyndsie Brady

902 Parkway    Conway, Arkansas 72034     501-327-9333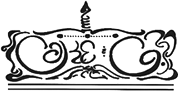 $2.50 Per Serving

Traditional White

Butter Yellow

Strawberry

Lemon

Chocolate

$2.75 Per Serving

Pineapple

Carrot

Banana Nut

Italian Eggnog

Marble

White Almond

$2.85 Per Serving

Red Velvet

White Chocolate

Italian Cream

(most requested - special requests will be taken)

(Design Choice may increase price)

$1.85 Per Serving

Traditional Chocolate

Milk Chocolate

Fudge Chocolate

$2.05 Per Serving

Mocha Chocolate

German Chocolate

Marble (your choice)

$2.15 Per Serving

Red Velvet

Sour Cream Chocolate

White Chocolate

Whipped White Creme

White Almond Cream

Cream Cheese ($10-$40 extra)

Chocolate Buttercreme

German Chocolate ($10-$40 extra)

Chocolate Fudge ($10-$40 extra)

Rolled Fondant Icing

White or Chocolate

$3.95 per serving

Gum Paste - Marzipan - Hand-formed flowers, bows and bow loops are quoted by individual demand.  Please ask!

Raspberry, Apricot, Pineapple, Cream Cheese, White Cream, Bavarian Creme, Strawberry, Lemon, Chocolate Fudge or Chocolate Creme

(Price depends on cake size - quoted by order)

Wedding cakes demand time and commitment, therefore we only accept 3-5 wedding cakes for delivery per weekend.  Smaller weddings for pickup may be taken as our schedule allows.  It is very important that you pre-book your date as soon as possible.  The required booking fee/deposit is 50% down with the balance due IN FULL 2 weeks prior to your wedding date.  There is a 50% NON-REFUNDABLE booking fee should you cancel a booked date for any reason.  We now accept all major credit cards, checks and of course, cash!

Brides cake prices start at $2.50 per serving and Grooms cakes start at $1.85 per serving.  Prices are determined by detail/design of cakes.  There are no set prices and each cake is individually quoted.